Auckland Festival of Photography
During all the month of May until the 20th of June most Auckland galleries featured exhibitions from the Auckland Festival of photography. To my understanding the festival aims to encourage emerging photographers to exhibit their work in public, so pretty much everyone can expose as long as you sign up for it (please make sure you read conditions in their website if you want to participate next year…just in case)
With over 30 different proposals and talks this is a great choice for a day out in the city (for those who enjoy photography…or not..who knows?) as well as a great day to see most art galleries in the city. I haven't had the chance to see all of them (specially since most open this week) but I plan to tick off as much as I can.
If you have the chance i have a few recommendations based on the exhibits I've been to.
Nikon Photo Contest 2012-2013 Winner
The Aotea Centre is showcasing a selection of photographs from the winners of the Nikon Photo Contest 2012-2013 until the 20th June. There were almost 22.000 images submitted last year and the final exhibition features artist from 153 countries.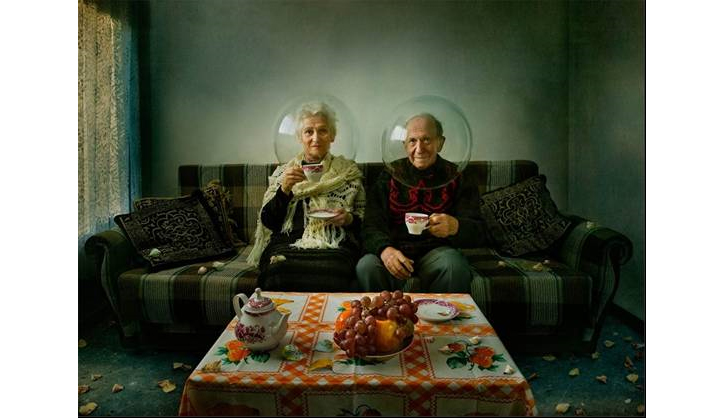 Grills
In this case the artist shows how traditions are changing in Tonga and how social status, traditionally was shown with feathers and human hair is now being shown with Grills (gold plating of teeth) I'm not sure what caught my eye from this exhibition… might be the colours, but I recommend it
Let me know if you went to any of these exhibits and what'd you think about them.See you next time. Jules.-
[Spanish Version]
Durante todo el mes de mayo hasta el 20 de junio la mayoría de las galerías de Auckland son partícipes del Festival de fotografía de Auckland. A mi entender el festival tiene como objetivo animar a fotógrafos emergentes de exhibir sus trabajos en público, por lo que casi todo el mundo puede exponer, siempre y cuando se inscriban primero (por favor, asegúrese de leer las condiciones en su página web, si quieren participar el año que viene .. . por las dudas)
Con más de 30 propuestas diferentes esta es una gran opción para pasar un día en la ciudad (para aquellos que disfrutan de la fotografía … o no .. ¿quién sabe?), así como un gran día para conocer la mayoría de las galerías de arte de la ciudad. No tuve la oportunidad de ver a todas las expos (especialmente porque la mayoría se estrenan esta semana), pero tengo la intención ver tantas como me sea posible.
Si tienen ganas y la oportunidad de ir tengo un par de recomendaciones basadas en las exposiciones que visite.
Nikon Photo Contest Winner 2012-2013
El Aotea centre está mostrando una selección de fotografías de los ganadores del concurso Nikon Photo Contest 2012-2013 hasta el 20 de junio. Hubo casi 22.000 imágenes presentadas el año pasado y selección final cuenta con artistas de 153 países.
Parrillas
En este caso, la artista muestra cómo las tradiciones están cambiando en Tonga y cómo el estatus social, tradicionalmente demostrado con el uso de plumas y cabello humano, ahora se muestra con Parrillas(Grills – planchas de oro de los dientes) No estoy segura que me llamó la atención de esta exposición. .. podrían ser sólo los colores de las fotos, pero lo recomiendo
Cuentenme si fueron a ver alguna de estas exhibiciones y que les parecieron. Nos vemos la proxima. Jules.-